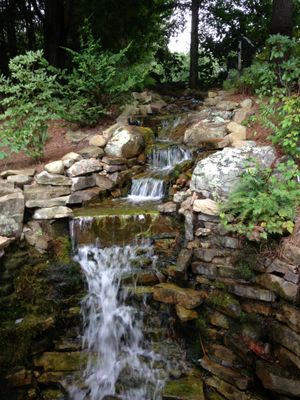 Bio
Want to know more about Lorelei und Schatzi?
Lorelei und Schatzi have been described as the German equivalent to the Smothers Brothers. The difference is…that they are women, and they specialize in German folk music showcasing yodeling, singing, folk instruments like the Austrian cowbells, and other unusual instruments.

They are an Austin, Texas based musical comedy duo that first met in 1993 when they performed together in an all female band called the Foompah Frauleins at a musical theme park, Six Flags Fiesta Texas, in San Antonio, Texas.   2 years later they formed the duo and have performed for the Hollywood Bowl in Hollywood, California; Atlanta Chapter of the American Theatre Organ Society; the Helen, Georgia Octoberfest and Bavarian Nights; the Olympic Torch Celebration in Cleveland, Georgia; the Wurstfest in New Braunfels, Texas; the Bavarian Festival in Frankenmuth, Michigan; the Musikfest in Bethlehem, Pennsylvania; the Octoberfest in Cleveland, Ohio; and the Georgia National Fair in Perry, Georgia to name a few.

In 1996, the duo recorded a disc and cassette, "In Your Dreams" of several of the songs in their show. Lorelei also has a solo album of yodeling and accordion features entitled "Grusse aus Nordheim." In 2011, Lorelei und Schatzi released their first live album, recorded in Helen, GA called "Schtick Happens!" If you join them for a live performance you will see why!

Lorelei Wisian-Brooke lives in Austin, Texas.  She grew up in Nordheim, Texas and graduated with a B.A. in Music and a post-graduate certification in Legal Assisting from Texas State University in San Marcos, Texas. Lorelei  also works as a solo performer, brings a wide range of musical experience to the act.  She has performed big band music, German folk music, and country music, and has sung classical music with various bands, choral groups and orchestras. From 1990 to 1995, and again in 1997, she performed with Myron Floren in the Wurst Band at Wurstfest in New Braunfels, Texas. Her various musical experience gives the group a strong foundation for its performances. Lorelei has a Masters Degree in Information Technology and works as a Software Development Manager.

Schatzi Trumet currently lives in Helotes, TX.  She was born and raised in Buffalo, New York by a father of German heritage and a mother from Wurzburg, Germany. She began dancing and singing as a child and as a teen added the clarinet to her German music skills. In 1971, the Trumet family formed a band called the Sauerkrauts performing German folk music and developed a large following in the Northeastern United States and Canada. Schatzi played clarinet and saxophone and sang in the family group. Then in 1982, the Sauerkrauts were hired to perform in the German Pavilion at E.P.C.O.T. Center in Orlando, Florida. Schatzi worked there full time until 1987. In addition to the duo Schatzi currently operates a massage therapy business and is a certified personal life coach.